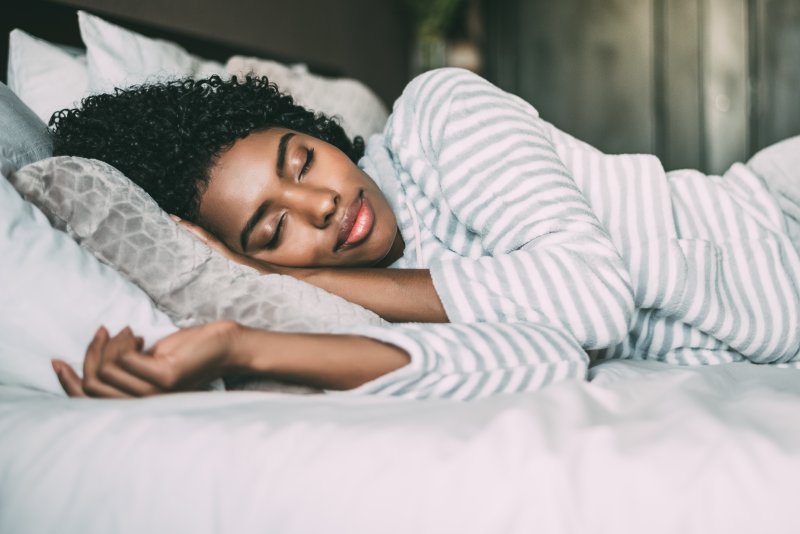 For people dealing with sleep breathing disorders like sleep apnea, a host of problems can emerge, which can include immune system dysfunction, a decline in mental health, lost libido, an inability to concentrate and several other issues. Thankfully, there is expert care available to promote recovery. Before a treatment regimen can be developed, though, patients have to be made aware that they have some form of sleep breathing disorder in the first place. Can sleep trackers be effectively used for this purpose? A local sleep dentist provides some expert insight into what's the best route to take for sleep testing in State College.
What is a Sleep Tracker?
A sleep tracker is a wearable device that uses a series of data points to track certain habits and activities of the users. In the U.S., wearables have gained in popularity, as over 60 million people currently use them, two of the more popular brands being the FitBit and the Apple Watch. Although these devices can measure such data as the number of steps walked, calories burned and heart rate, they can also track some of your sleep patterns. How effective are they at carrying out this task, though? n inabi6
How They Measure Up
In a series of tests conducted by an American sleep neurologist and later duplicated by a Brown University student, it was discovered that five different trackers yielded varying results. Even though the devices collected relatively accurate and usable data, the researchers concluded that two main challenges remained:
The presence of enough data points to get a more accurate picture of sleep habits
A trained expert to effectively review and interpret the data
The Advantage of Visiting an Expert
If you suspect you have a nighttime breathing disorder like sleep apnea in State College, instead of relying only on a wearable tracker, it's best to contact a local sleep dentist to request a home sleep test. The data can then be interpreted by a sleep specialist. If you're diagnosed with sleep apnea, your dentist can provide the necessary treatment to help you rest better.
The Importance of Being Proactive
Untreated, sleep apnea can lead to serious health conditions, which may include Alzheimer's disease, stroke, heart disease, hypertension and other life-threatening issues. Additionally, it can prevent you from living life to the fullest. If you suspect you have sleep apnea, don't hesitate to contact a local sleep dentist today, and remember, to always entrust your healthcare to the professionals.
About the Author
Dr. Donald M. Marks is a graduate of the University of Pittsburgh School of Dental Medicine. Along the way, he has received additional postgraduate mentorship from two highly regarded dental professionals, Dr. Ron Nevins and Dr. Frank Spear. This has contributed to Dr. Marks providing decades of top-notch care to the State College area. He helps patients sleep better by providing preliminary sleep screenings and custom-made sleep appliances at State College Dental Medicine, and he can be reached for more information through his website.