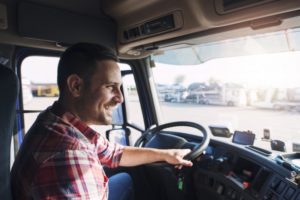 There are over 80 sleeping disorders, and one of the most common is sleep apnea. This disease affects millions of Americans, but what's worse is that it's estimated that over 80% of cases are still left untreated. Unfortunately, many people don't know that they're affected by this problem because it occurs during sleep. There are various risks that come with sleep apnea, but commercial truck drivers' lives are in danger when they get behind the wheel without a good night's rest. Keep reading to learn more about sleep apnea in State College and why it's especially dangerous for truck drivers.
What is Sleep Apnea?
There are various types of sleep apnea, but obstructive sleep apnea is the most common. This occurs when the patients' throat muscles relax too much during sleep, causing a blockage in the airway. The result is interrupted breathing throughout the night, sometimes hundreds of times. Those affected may wake up feeling out of breath, but it's hard to diagnose sleep apnea on your own. In fact, many times it's your sleeping partner that notices symptoms like loud snoring or gasping.
What Are the Symptoms of Sleep Apnea?
It's vital that you can recognize these common warning signs of sleep apnea to keep everyone on the road, including you, as safe as possible:
Loud snoring
Waking up gasping for breath
Morning headaches
High blood pressure
Excessive daytime sleepiness
Irritability or moodiness
Poor memory
Lack of focus
The Importance of Truck Drivers Getting Tested for Sleep Apnea
Sleep apnea directly impacts the ability to stay ready and aware while behind the wheel. When breathing is constantly interrupted, what may seem like 10 hours of sleep can actually be way less due to fragmented sleeping. This can increase the risk of trucking accidents by up to 250% compared to other drivers who are well rested. If you or your sleeping partner notice any of the common symptoms, contact your dentist for information about sleep apnea testing in State College. Once diagnosed, your dentist will be able to help you get back your full night's sleep.
Treatment for Focused and Easy Driving
Thankfully, your dentist offers an amazing treatment option. Instead of a traditional bulky and inconvenient CPAP machine, you can enjoy a simple oral appliance. This is a custom device that your dentist makes to position your jaw in a way that promotes steady breathing. This creates an unblocked airway, allowing you to breathe and sleep with ease. The best part is that you'll wake up feeling rested and focused, and you'll avoid more uncomfortable and less effective treatment options like the CPAP machine.
Are you ready to start counting sheep at night so you can count miles on the road? Keep this information in mind to keep you and all the other drivers as safe as possible.
Meet the Dentist
Dr. Donald Marks is a Pennsylvania native who loves caring for patients in his community. Not your average dentist, he is committed to helping his patients get the good night's sleep they deserve. For any questions about sleep apnea treatment, he can be reached through his website or by phone at (814) 234-0329.